Rooted in Greensboro, North Carolina, ClaroLux® offers a line of high-quality, thoughtfully designed outdoor lighting fixtures and accessories – helping people around the country illuminate their homes beautifully. 
We are an innovative, American Made company that seeks to set the standard in landscape lighting. 
So, how did our story begin?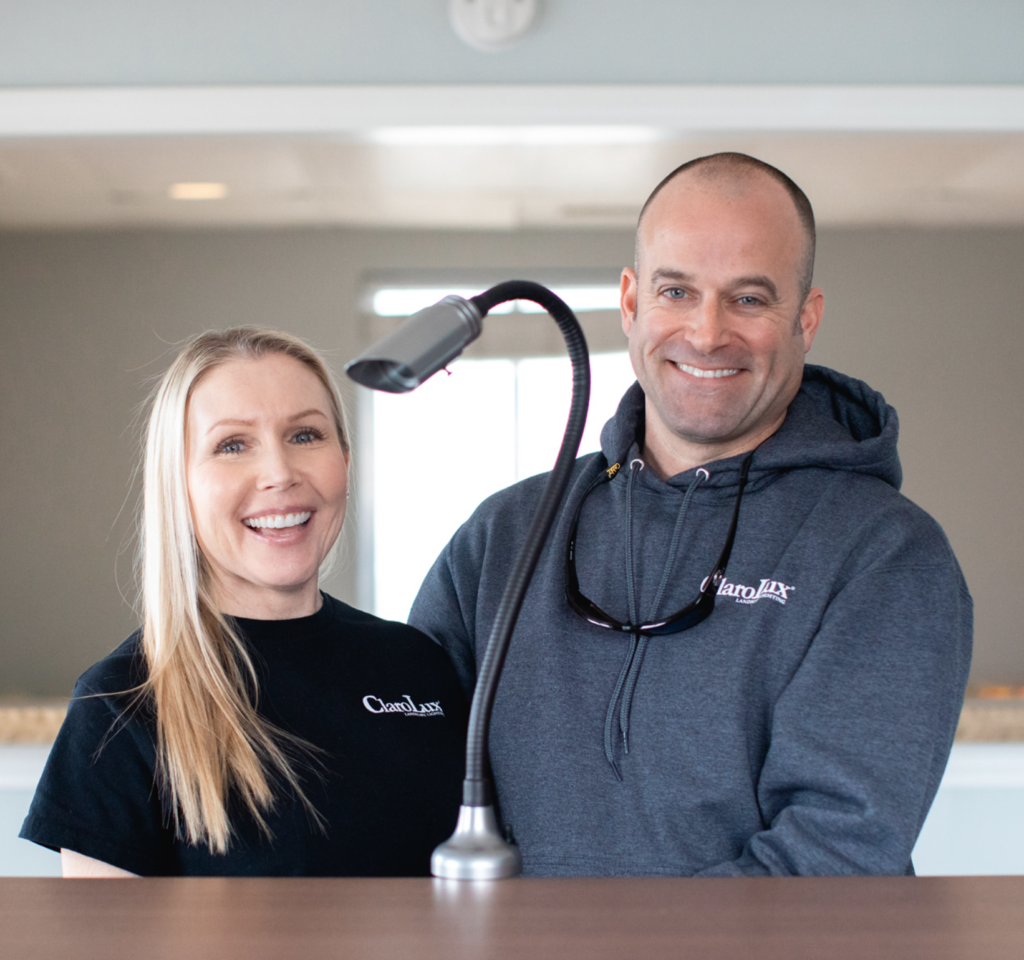 A Spirit of Entrepreneurship 
After graduating from UNC Chapel Hill with an economics degree in 2003, ClaroLux® President and Founder Brian Groat entered a tough job market and took a job building door frames for $10 an hour. While the job was a learning experience, Groat had an entrepreneurial bent – he'd wanted to start his own business since childhood.
At the time, Groat's roommate was installing landscape lighting systems in Greensboro – Groat partnered with him and began his journey in the landscape lighting industry.
As a contractor, Groat learned to design landscape lighting projects, install lighting systems, and troubleshoot problems – but he quickly realized there was a need in the marketplace for better fixtures. At the time, most light fixtures were difficult to service; it could easily take three to five minutes just to replace a bulb. Servicing existing lighting systems was frustrating because if something broke, it often couldn't be repaired – a frustration to the contractor and, most importantly, a disservice to the homeowner.

A Focus on Quality
In late 2003, Groat began designing a product line of fixtures that were field-serviceable, adjustable, and effective – the products that became ClaroLux®. 
The line started out simple, with four fixtures that could be used for most lighting projects – a well light, bullet light, path light, and deck light. The company initially imported fixtures from overseas, which was cost-effective, but came with another set of challenges.
The ClaroLux® product line was superior to its competitors – but Groat and his team still discovered quality issues with imported products. This required quarterly factory visits to inspect the goods prior to shipment. 

Made in the USA
In 2012, Groat made the decision to onshore all of ClaroLux®'s finishing and assembly, purchasing a building in Greensboro and making the transition to an entirely American Made company. That decision, along with a relentless focus on quality, has allowed ClaroLux® to quintuple in size. The company recently purchased a larger facility – also in Greensboro – and will move in later this year.
ClaroLux® now offers a line of 30+ premier fixtures in antique brass, brushed copper, and special-order custom finishes – which are finished and assembled in the USA.


Want to support our local, American Made business and access the highest-quality landscape lighting products? Explore the new ClaroLux.com. Our new site features easier navigation, smoother checkout, and more design inspiration – so lighting design professionals can save time and better serve their clients.