As a professional lighting designer, you work with your clients to install landscape lighting systems that are functional and beautifully designed. That mix of quality and design aesthetic matters down to the very last detail, including as you're selecting a finish.
For all our products, ClaroLux® uses only the purest non-ferrous metals available to withstand rust and corrosion. We use premium raw materials like C110 Copper and C360 Brass bar stock. Our landscape lighting fixtures are built to last and can withstand the harshest outdoor elements.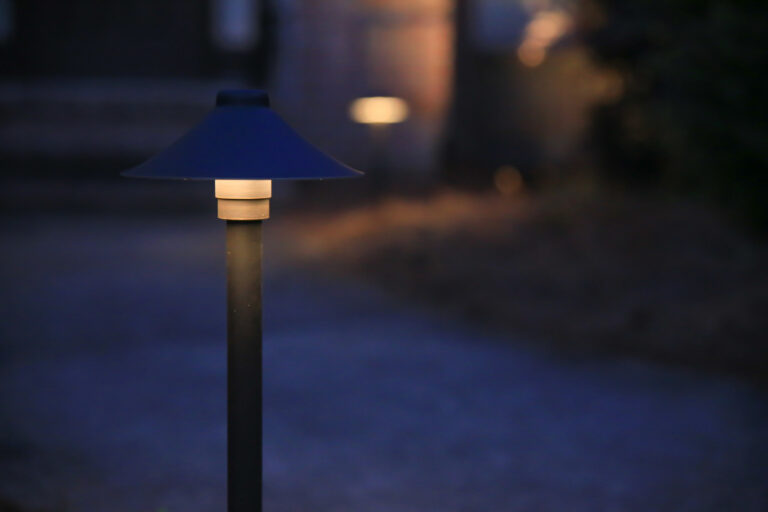 Building on that foundation of quality, you have an array of options for finishes, falling within two categories – natural patina and powdercoating.
Natural Patina: Classic & Distinguished
Landscape lighting fixtures will patina naturally if the metal isn't coated with a paint or protectant, giving the materials a distinguished look. Raw metals will change colors over time as they react with the environment – copper, for example, will start by turning from a salmon color to a dark brown, and eventually green depending on the environment.
Many people choose our brushed copper and brushed brass finishes for this reason, preferring the natural, classic look produced by gradual patination. 
Powdercoating: Modern & Clean
Powdercoat is an ultra-durable, baked-on, and UV-resistant finish. Your customer can choose from a variety of colors, textures and gloss levels from high-gloss to matte. All parts are thoroughly cleaned of any oil, dust, and debris prior to being coated and baked – producing a long-lasting, clean and consistent look. 

Try ClaroLux's® Best-Selling Antique Brass Finish – a hybrid between a natural patina and powdercoated finishes. Prior to assembly, fixtures go through a seven-step blackening and relieving process. They are then powder-coated with a matte clear finish for ultimate protection.
No matter your lighting needs, ClaroLux® can be of service. We invite you to explore the new ClaroLux.com – our upgraded website which makes it quicker and easier to order the same high-quality ClaroLux® lighting products you love. The new site features easier navigation, smoother checkout, and more design inspiration – so you can save time and better serve your clients.