ClaroLux's new AL-WFL26 path light is the perfect LED luminaire for sophisticated urban outdoor design. The Garner, Clayton and Conover light fixtures are a petite, modern looking path light that offers soft low-level lighting. These beautifully crafted luminaries come standard with a 24″ riser pole but are available with custom size risers.
With the AL-WFL26's compact, modern design it allows the luminaire to blend seamlessly into the landscape. The AL-WFL26 LED area lights are constructed from aluminum, copper and brass components giving each fixture its incredible detail and sophistication. If you have a modern home and are looking to illuminate your walkway and/or driveway, the AL26 is the perfect fixture.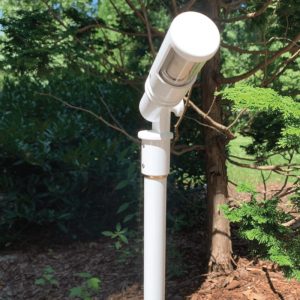 For more details on the AL-WFL26 please click here.